Hi, I am Francisco Martínez the founder of Taller Pitao Copycha
I have always liked archaeological pieces. I was always struck by those finishes, the colors, and the pieces that our grandparents made,. That's where the idea of ​​making the pieces the gray, black, red, but in natural clay came from, without using chemicals or so many colors that were introduced to Mexico later.
This taller was born from there--from wanting to make some finishes more attached to the color of the clay. That's how the idea came about. At the beginning my work was more sculpture, not so much utilitarian. I always liked making figures more. I have always liked that type of work, but it also has its disadvantages, it sells very slowly,--not everyone buys a sculpture. So, for me, what I sell right now and I always have work are utilitarian things, which are plates, cups, pieces for the kitchen.
Read more about Francisco and Taller Pitao Copycha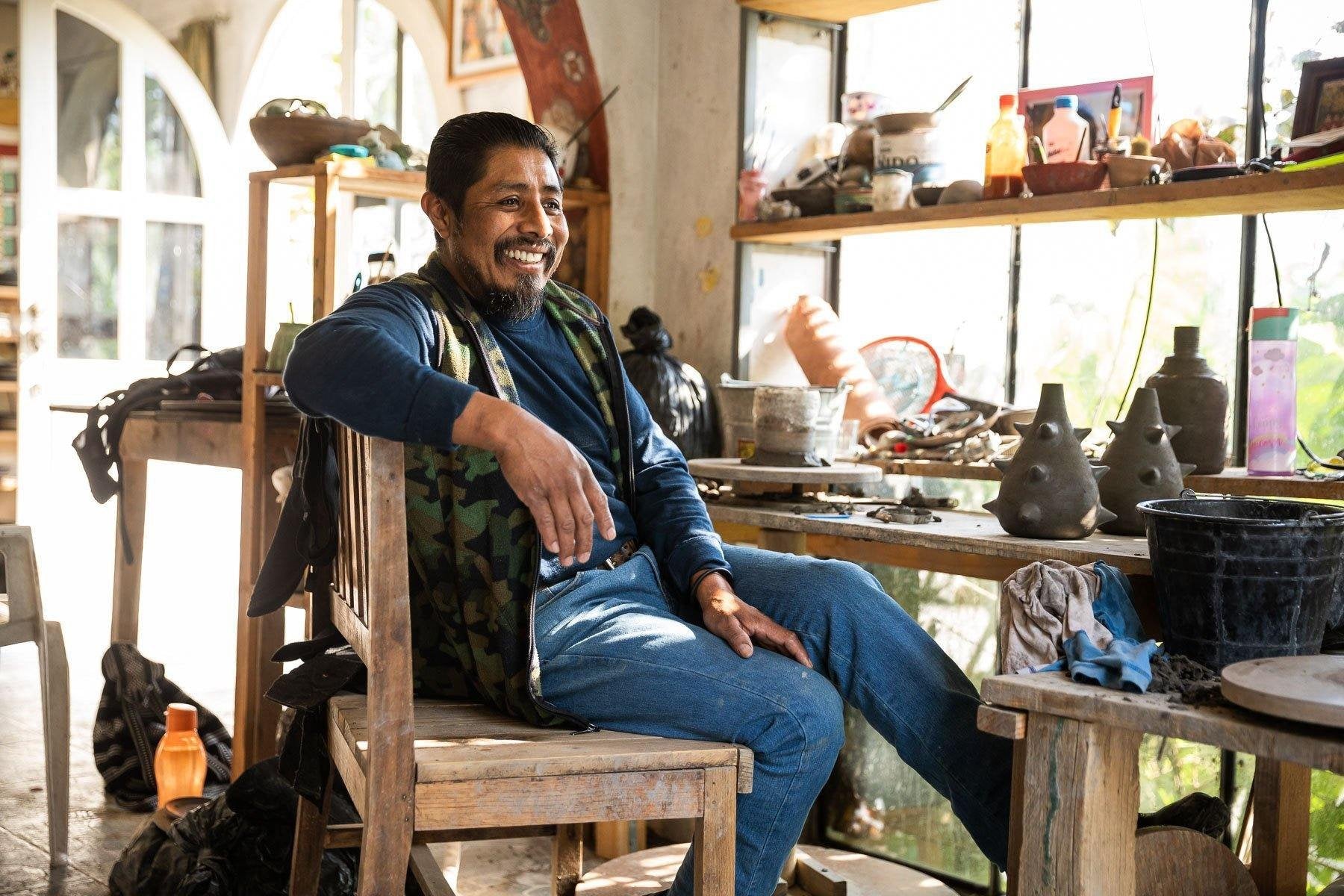 Restoring balance and joy in global trade
We ensure all our partners are treated equitably and with respect. We strive for everyone involved to succeed, grow and benefit.
Contributing to higher sustainability standards
We always question our processes and systems. We continuously explore new ways to improve our footprint and impact.
Practicing transparency and honesty
We will share all the information about our products, artisans, and systems. When we reach limits, we will share these as well.
Continue your journey with these wonders.